San Diego Courthouse Commons
Location: San Diego, California, USA Area: 10,260ft² - 320ft long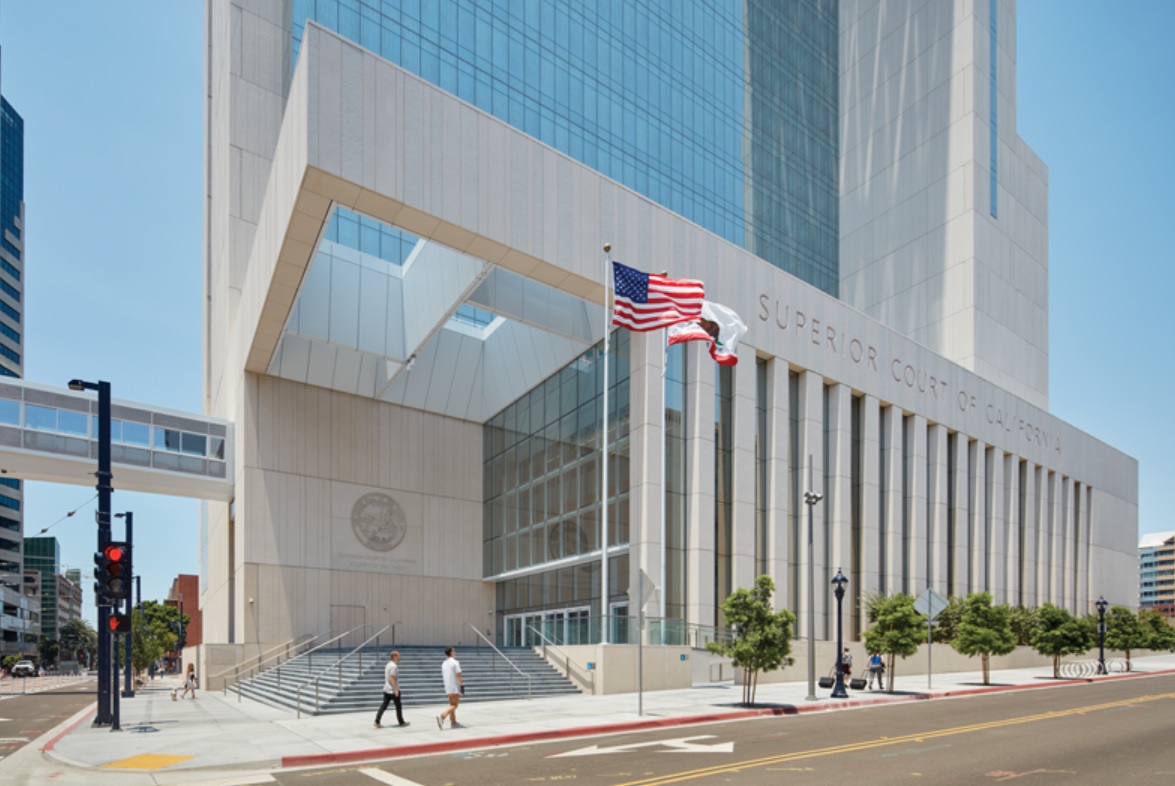 Image courtesy of Structures Magazine. 
Solution: A new phase of the Courthouse Commons included the construction of a pedestrian tunnel linking the San Diego Central Jail to the new Courthouse. Waterproofing of the tunnel was of paramount importance, and part of the waterproofing specification was for movement joints capable of accepting the high water pressure associated with a tunnel lying some 60 feet below the streets of San Diego. Of equal importance, however, was allowing for the fact that the short tunnel spanned an active seismic fault. Accordingly, the joints needed to be waterproof and accommodate the exceptional multidirectional movements associated with a potential seismic event. They also needed to be fitted along the contours of a curved ceiling within a confined space with limited accessibility after installation.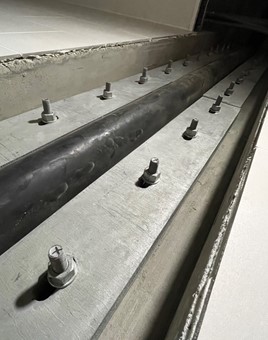 The ES Seal system (above) provided a waterproofed joint capable of large movements caused by seismic events. A total of 8 bespoke ES Seal systems were designed, manufactured, and fitted by the contractor to their unique locations with each comprising a full circumference system covering walls, floor and arched ceiling.
For more information email: info@fptinfrastructure.com or call: 1-336-789-7259